8/02/17
I'm happy to share the news that client Gail Lukasik's memoir, WHITE LIKE HER: MY FAMILY'S STORY OF RACE AND RACIAL PASSING (Skyhorse Publishing, October 2017) is now available for preorder!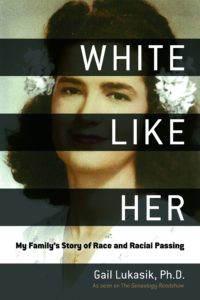 I had the pleasure of meeting Gail at the Love Is Murder mystery conference and we subsequently worked together on her query letter.  Soon after, she signed with her agent and secured a book deal with Skyhorse Publishing.  You might recognize Gail's story from PBS's Genealogy Roadshow, or her piece in Ms. Magazine.
"White Like Her offers insight into issues surrounding the complex history of racial passing in the United States . . . This is a book which will elicit much discussion among diverse audiences, adding as it does, to the too often elusive American tapestry." –Ronne Hartfield, author of Another Way Home: The Tangled Roots of Race in One Chicago Family.
3/16/17
Congratulations to my client Bill McConnell on publication of his business book, HIRE HONESTY, Then Trust Your Employees. One of the most fascinating business books I've had the pleasure of working with, HIRE HONESTY makes a persuasive argument that honesty is the most important trait of any employee.
Drawing on forty years of business experience from owning an international importing company to managing the world's top ranked hotel to consulting with Fortune 500 Companies, Bill McConnell offers readers a step by step guide to identifying and hiring honest employees who will help their businesses thrive.  For more information on his work and business, check out Hire On Corporation.
3/6/17
I was recently featured in an article on the website of the Nonfiction Authors Association: "What to Look For in a Nonfiction Editor: 13 Tips from Editors Themselves."  There is some wonderful advice here on how to find the editor who is right for you.  Here's my tip:
"Most nonfiction projects are sold on proposal (rather than the full manuscript), so you want to be certain you're working with an editor who understands what makes a strong book proposal. I recommend seeking out an editor who has prior experience working for a publisher or literary agency, as they'll have firsthand knowledge of what sells and what doesn't. They will be familiar with how publishers think, so they can anticipate any objections and help you present your pitch and materials in the most compelling way possible."
2/16/17
I'm thrilled to share the news of several client success stories from the past year.
Congratulations to Author/Illustrator Mari Andrew on the sale of her book, tentatively titled Anatomy of an Adult, to Clarkson Potter!  Mari and I worked together on a query review and agent matchmaking, and she signed with one of the agents on our list shortly thereafter.  Here is the deal announcement from Publishers Marketplace:
September 21, 2016 – Mari Andrew
Non-fiction: Humor
Instagram personality @bymariandrew who has been featured on Buzzfeed, Cup of Jo, and others, MariAndrew's book on navigating adulthood, pitched as Adulting meets Hyperbole and a Half, to Amanda Englander at Clarkson Potter, by Cindy Uh at Thompson Literary Agency (World).
Mari's work is so delightful.  Please check out her work on her website http://bymariandrew.com/ or on Istagram @bymariandrew, and keep your eyes open for her book when it pubs on March 27th, 2018!
On September 1st, 2016 Dydine Umunyana published her memoir EMBRACING SURVIVAL.  Dydine and I worked together on a developmental edit of her manuscript last spring.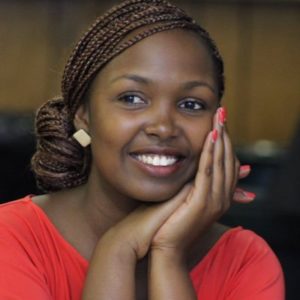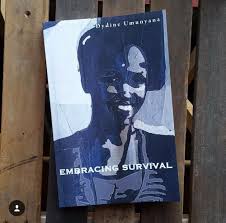 The harrowing, ultimately uplifting story of Dydine's survival of the 1994 Rwandan Genocide, Embracing Survival is an unforgettable testament to the power of the human spirit. To learn more, please see Dydine's website, http://dydine.com/books-1/  Congratulations, Dydine!